Dear Parents,
Firstly, I would like to take the opportunity of thanking those parents who attended the Zoom parent-teacher consultations and gave such positive feedback to the teachers. The circumstances we have found ourselves in are challenging for all and your positive comments and thoughtfulness were just what our staff needed to hear!
This week, we started the first of our "Meet the new Year Leader" sessions. I do hope parents have found these useful, not only to place a face to a name but also to find out more about your child's new year group as well as have an opportunity to ask questions. On Sunday, parents will receive an email invitation for their child to meet their new class teacher on Monday 22ndvia Zoom. Again, this is an opportunity for your child to find out more about the new year group and to ask any questions. New teachers to Oryx will be accompanied on Zoom by a member of the primary leadership team.
Understandably, in all the recent zoom meetings, there have been questions about the next academic year. I can assure you that the children's well-being is at the forefront of our minds and great care and attention to detail is being given to their transition back to school. Our return to school will not be normal however our primary team will ensure that we have an excellent provision in place to ensure all our pupils feel safe, secure and happy.
Next week, will be our last week in school for this academic year and teaching teams will be saying some virtual goodbyes to the pupils in their care as well as to staff members who are off to pastures new. Whether we are moving up to another year group or on to new adventures, it is a good time to reflect on all we have learned over the last year, our achievements, the challenges we have faced and how we (whatever age we are) have progressed on our learning journey.
Stay safe.
Kind regards,
Mrs. Andrea Smith

With only one week to go before the Summer holidays, we will be continuing to run our daily Zoom sessions for our students. Some of these sessions may be slightly affected due to other events going on across the school, but please try to attend when you can.
To help you and your children over the summer months we are running two parent workshops in the last week of term. On Sunday 21st June, Miss Rouse, one of our specialist intervention teachers, will be offering a workshop on maths support, resources and ideas over the summer holidays. Click on the link below on the day to gain access.
Join Zoom Meeting
https://orbital.zoom.us/j/99589482633
Meeting ID: 995 8948 2633
Password: 944489
On Monday 22nd June, Miss McEnhill, another of our specialist intervention teachers, will be running a workshop on behaviour strategies to use with your child at home. Click on the Zoom invite at 8 am on Monday 22ndJune to gain access. All parents are welcome.
Join Zoom Meeting
https://us02web.zoom.us/j/5491299915?pwd=WUdSdFdFZTNsYzI3aEJCSDhHazBtQT09
Meeting ID: 549 129 9915

Password: 1BTNmV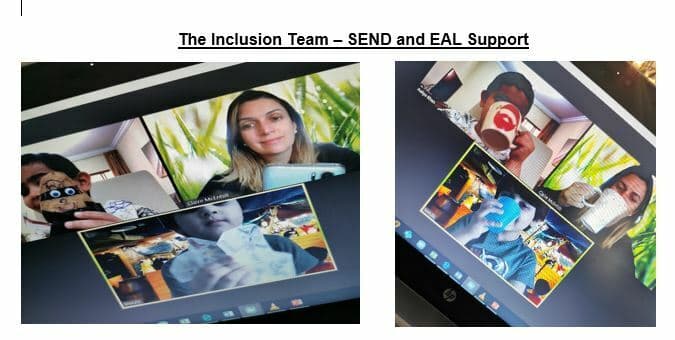 Please remember, if your child has any worries, concerns or anxieties and would like to talk to someone at school please reiterate to them that they can contact our school counsellor, Mrs. Bunmi, at oluwabunmi.tobun@oryxschool.qa. She can also be contacted by giving her a call on 66011301 from Sunday to Thursday between 8:30-9:30 am and 12: 30-1:30 pm. She's always happy to listen and provide reassurance.
Our penultimate week in FS1 has been wonderful! So many activities and so much fun!
The children have continued segmenting and blending sounds to read words and we all agree that they are doing a fantastic job! Next, the children were very excited to transform into mermaids, creating their own beautiful mermaid tails. They also excelled in the kitchen, independently making sandwiches for themselves and their family members to enjoy, delicious!
The highlight of the week had to be when the children took some time to reflect on their time in FS1. They recalled their favourite memories and what they have learnt this year. What an interesting year it has been!
As always, FS1 should be extremely proud of their efforts this week. You are all amazing!
In Literacy this week FS2 have used adjectives in their character descriptions of the Jolly Postman. They have also written shopping lists, imagining they were having a party, just like Goldilocks did in the story! In Maths, they focused on solving word problems involving addition and subtraction as well as learning how to use vocabulary related to distance. The children compared different types of homes and demonstrated their creativity in Expressive Arts and designed their own stamps.
With the school year drawing to a close, this week Year 1 have been finishing off their Superhero topic, creating masks and bookmarks. Teachers were overwhelmed and enlightened with the positive response from parents during Zoom meetings on Sunday and wish to thank parents with their ongoing support during online learning. With one more week left of this school year, everyone is excited for the upcoming week's Zoom schedule - which will include a virtual school trip and other surprises!
It has been another great week in Year Two, with some tremendous work being submitted every day. We are really pleased to see the continued high level of commitment from all the children and have loved seeing everyone on our zoom sessions. Thank you to all the parents who attend parent meetings on Sunday. It was lovely to meet and discuss your child's amazing progress this term and we thank you for all your continued support.
In maths, this week we have been measuring and comparing lengths, time and temperatures using a range of resources. Next week, we will finish our term with some statistics and shape and in English we will be recapping the amazing memories we have shared together.
Thank you and have an amazing weekend!
We've been really productive in Year 3 this year, ensuring we completed all of our work across the subjects. In Maths, we have revised the column method for addition and subtraction. In English, we have looked at the features of comics and picked our favourite chapter from Charlie and the Chocolate factory to turn into a comic story. Topic this week was really fun, where we got to make chocolate Rice Krispie buns and were able to write down the instructions for others to do the same.
Next week is the last week of term where we will be doing some fun end of year activities, looking back on the year that we have just completed. We've worked extremely hard all year and deserve to be proud of what we have achieved.
Year 4 have had another fantastic week of learning. In English this week, the children have been developing their comprehension skills to answer questions about different text types. The children have also been using their subtraction skills in maths, to find change for different amounts of money. The children have looked at a number of different methods including the frog jump method, HOW FUN! The children have also been working as scientists as they have looked at classifying different animals. Sorting many different types of animals including mammals, fish, insects and birds. It's safe to say the children have flown through this topic. Next week the children are going to learn about different rainforest tribes and they will draw their own family as a tribe. Watch this space!
In Year 5 this week the children have had lots of fun exploring their creative and expressive sides through the creation of fact files about planets! The children have learned so much about Earth and Space this term in their Science topic and enjoyed creatively sharing their knowledge! Well done your work was out of this world!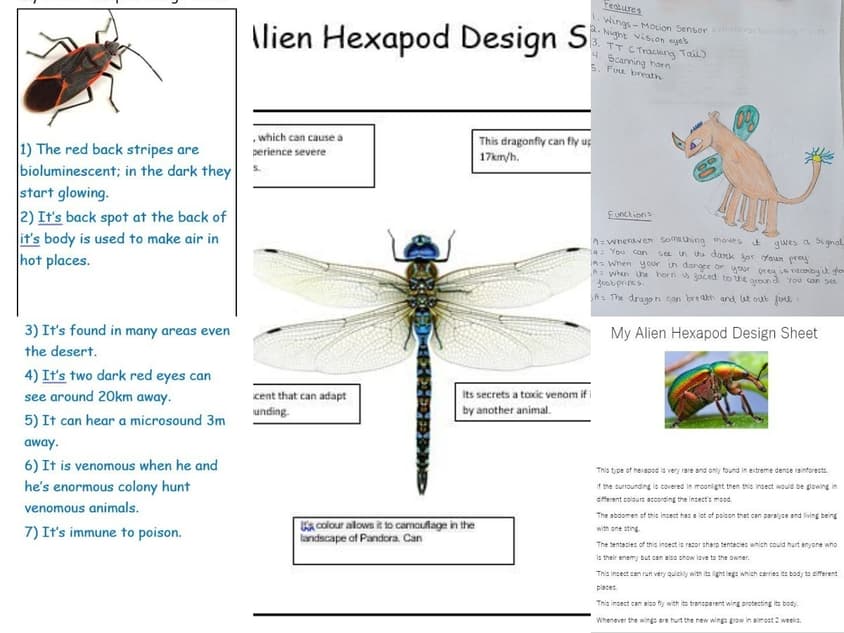 Another week is done, and only one week left of this school year, and Primary School! It's gone so quickly, and although we can't celebrate the end of the year as we usually would, we've had a really fun week of learning to round off the year.
In English, we have been exploring a range of poetry, starting with good old rhyming poems, then continuing into Kennings Poems and Haikus.
In Maths we have had some fun with numbers and solved a Scooby-Doo mystery using our BODMAS knowledge, used trial and error to make equal-sided domino squares, and made digital root patterns using out Times Table knowledge!
Overall a great, creative week of learning!
Have a great weekend, and get ready for our final week!
It was a wonderful week and the staff received excellent projects from the students for the three compulsory subjects (Arabic language, Islamic education and Qatar history).
Our students are creative and have high-level perspectives.

This week in our primary MFL lessons:
Year 3 Spanish were creating some really fun "Wanted" posters for Ms Hernandez. She was really impressed by how authentic some of your posters were. She says your Spanish was great too!
Year 4 were learning about the different places in the world that speak French, with Ms Alanya.
Year 6 students took on a reading and translation work on different theme park rides!
This week, Primary children have been focusing on body percussion. They have learned many different rhythms and performed them to different types of music. We have some born performers here at Oryx, I am sure you will agree. Check out their amazing performances by watching our video montage – you will certainly not be disappointed!
Next week, the Music and PE departments will be joining together to organise an end of year, whole Primary dance challenge. Time to get your dancing shoes ready and prepare to dance your socks off!
Greetings from the PE Department!
We are now into our final week of the school year and although it has been challenging, you have all adapted as best you could and we are so impressed with the efforts you have made to stay active in PE.
Next week we have teamed up with the music department for a very special Dance competition for you all. We are going to share the instructions on Sunday on your class page and you will need to ensure you read through the instructions carefully and find out how you can take part.
All students should complete this lesson on Sunday and not on their normal PE day as we would like to have competition entries in on by Monday.
We hope you all have a wonderful and relaxed summer.
See you next year athletes!