After-school activities at Oryx are designed to provide the opportunity for your child to learn new interests, and explore and develop these outside of the classroom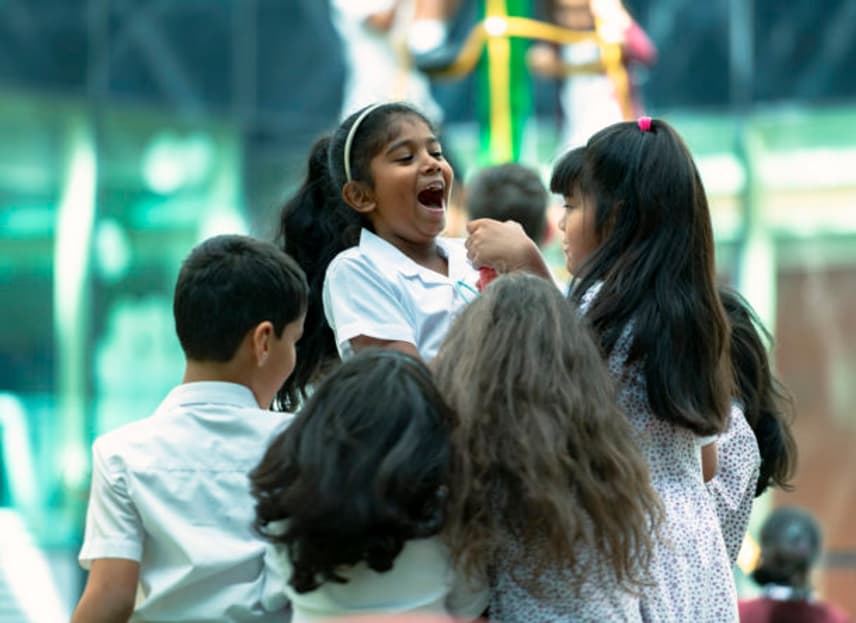 COVID-19 Information
There will be no After School Activities provided by the school or Before and After School Care until further notice.

After a long day in class after-school activities allow students to pursue areas of interest outside of the curriculum. Oryx International School offers a range of after-school clubs and activities, including sports, drama, music, art, science and more.
Parents will be given details at the start of each academic term as these vary from term to term, the school also offers paid activities from external companies, these are listed below with further information.
After School Activities
School Trips and Outings
COVID-19 Information
There will be no field trips or outings until further notice.
After COVID
School trips are considered important to your child's learning, all visits are encouraged as they are associated with schoolwork and projects. Parents will be required to give permission for all outings and will be asked to cover the cost of arranged trips, including transport and entrance fees, we will try to keep costs to a minimum. All trips are risk assessed in advance and signed off by the Executive Principal.
Parents will be required to complete the Transport Permission Policy, on the Policy Document Agreement link, which needs to be approved before your child can go on any trips
A Trip Permission Form will be sent out for each trip, which needs to be completed and returned to the Class Teacher or Form Tutor.