A-Levels (Advanced Level qualifications) are UK subject-based qualifications for students aged 16 and above. They are studied over the course of two years and lead to qualifications recognised for entrance to higher education institutions in both the UK and worldwide. 
Most higher education institutions require a minimum of three subjects and will recognise A-Levels as a suitable entry qualification.
BTECs are high-quality, career-focused qualifications grounded in the real world of work. This means BTEC learners develop and apply the knowledge, skills and behaviours that employers and universities are looking for. A BTEC level 3 qualification is equivalent to one A-Level.
Both A-Level and BTEC qualifications can open educational doors around the world and after completing their courses we expect the majority of our Sixth Form students to proceed to higher education.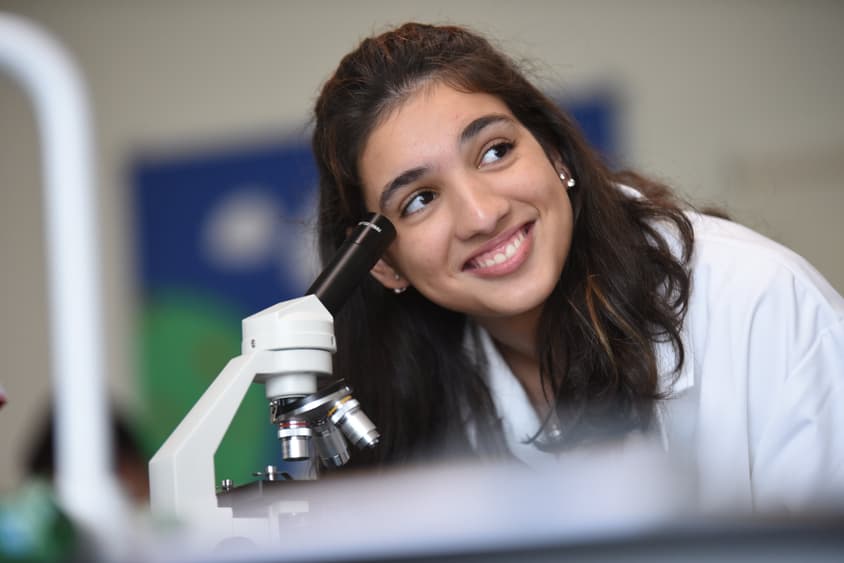 We believe
---
The Sixth Form provides students with a true sense of belonging and support in developing as young adults ready for life beyond school. We aim to provide every student with wide ranging opportunities to develop into confident, responsible and aspirational young people, ready to make a positive contribution to society.
We encourage students to be independent, whilst also ensuring there is support and structure in place to encourage them to take control of their learning and help prepare them for that next step into higher education. Students have access to a wealth of information and can rely on the experience of staff who have been working in the careers field for many years.
University
---
Our goal at Oryx International School is to ensure that our students access undergraduate programmes at top universities anywhere in the world. As an international school with over 80 different nationalities, the career aspirations and university destinations of our students are diverse. Each student is assigned an experienced mentor from the Sixth Form team to offer personalised support throughout the university application process. In addition, we provide preparation for university sessions, which includes guidance on university research, writing personal statements/ college essays and interview preparation.
We are proud of our 2022 graduating students who received university offers to study various undergraduate programmes including Medicine, Engineering, Politics, Biomedical Sciences, Information Technology, Psychology, Business Administration and Computer Science. Notable university offers include:
University College London
Imperial College London
King's College London
University of Warwick
University of Toronto
The Paris Institute of Political Studies
University of Amsterdam
Texas A & M University
University of Navarra