Dear Parents,
Year 11 looked resplendent in their Graduation hoodies this week. They signed off on their GCSE coursework submissions and collected their self-designed hoodies, resplendent with '20' on the back (a year they, and all of us, will never forget!).
With one week to go until the end of term teachers and support staff have been contributing to Mrs. Rimmer's programme of summer learning and activities. Whilst it is understandable that some parents are keen to have extra academic work, I would also encourage you to allow your children some space and the chance to take a break from the screen for a bit. Engagement totals have continued to remain high and we appreciate the dedication of all our students.
This week's Parent-Teacher consultations were well attended, and we appreciate the way you embraced the technology. As you are reading this the House Competition winners will be announced, through a video produced by Miss Fitzgerald. I won't spoil the result and I encourage you to watch the video.
With best wishes.
Mr. Ken Haggarty
With only one week to go before the Summer holidays, we will be continuing to run our daily Zoom sessions for our students. Some of these sessions may be slightly affected due to other events going on across the school, but please try to attend when you can.
To help you and your children over the summer months we are running two parent workshops in the last week of term. On Sunday 21st June, Miss Rouse, one of our specialist intervention teachers, will be offering a workshop on maths support, resources and ideas over the summer holidays. Click on the link below on the day to gain access.
Please note, this meeting has now passed.

On Monday 22nd June, Miss McEnhill, another of our specialist intervention teachers, will be running a workshop on behaviour strategies to use with your child at home. Click on the Zoom invite at 8 am on Monday 22ndJune to gain access. All parents are welcome.
Please note, this meeting has now passed.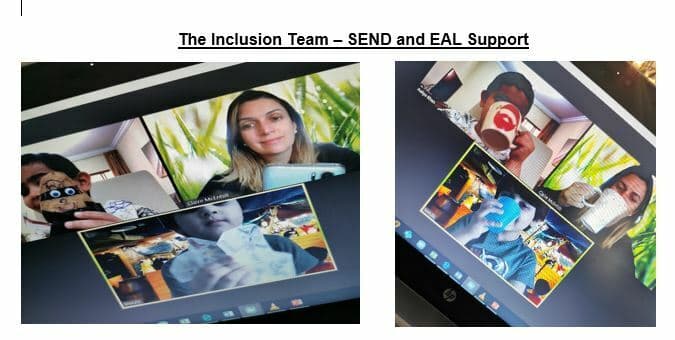 Please remember, if your child has any worries, concerns or anxieties and would like to talk to someone at school please reiterate to them that they can contact our school counsellor, Mrs. Bunmi, at oluwabunmi.tobun@oryxschool.qa. She can also be contacted by giving her a call on 66011301 from Sunday to Thursday between 8:30-9:30 am and 12: 30-1:30 pm. She's always happy to listen and provide reassurance.
It was a wonderful week and the staff received excellent projects from the students for the three compulsory subjects (Arabic language, Islamic education and Qatar history).
Our students are creative and have high-level perspectives.
Year 7: End of unit quiz and unit reflection.
Year 8: Collating all their work for the term into a presentation.
Year 9: Reflecting on their body of work and techniques learned and developed.
Year 10: Research and analytical work in preparation for their component 1 Personal Projects.
Year 11: Continuing with their A-Level introduction.
Year 10: Students will look at past exam questions for all units studied this year. Students will answer questions related to AO1 and then move onto case study questions for AO2, AO3 and AO4.
Year 11: Students who have chosen A-Level Business will continue with their Business project.
Computer Science
Year 7: 7A - Will be learning all about Operating System and their uses. 7B, 7C, 7D - Will be learning all about lossy and lossless compression.
Year 8: Students will learn all about Data Compression. Students will then explore the advantages and disadvantages of Data Compression.
Year 9: Students will look at Translators and Open Source Software. Students will be able to explain the advantages and disadvantages of both Translators and Open Source Software.
Year 10: Students will look at past exam questions for all units studied this year. Students will answer questions related to Unit 1, Unit 2, Unit 3 and Unit 5.
Year 11: Students who have chosen A-Level ICT will continue on Databases.
In our last week of the year in Design and Technology, Year 7 will be completing and submitting their board games and any other outstanding design work. We are really looking forward to seeing their final concepts and hope that students are able to keep them safe over the holiday and bring into school to display in the next academic year.
Year 8 will continue exploring 3D printing and computer aided designing in Tinkercad. They will produce a 3D design of a hollow box that could be used for storage, decoration or protection. Other Year 8 groups are completing a set of challenges that have been set for them.
Year 9 will be submitting all of their design work for the 'Product in a Tin' challenge. We are also expecting to see many prototypes and interesting concepts that students have made at home for the project using recycled materials. The Design and Technology department have begun to add Summer Tasks onto CANVAS that students may be interested in to prepare for next year if they are choosing to study the subject.
Year 10 will continue to look at their GCSE Non-Examined Assessment coursework. Next week, they will continue researching their chosen design context, analyse their user, the environment and progress with their thinking about how they will solve their individual design problems.
Introduction to Engineering: The Year 11 students have been working very well during the past couple of weeks within the Sixth Form induction lessons. They have already looked at mechanical principles in the marble run challenge, the iterative design process with their product sketching, evolutionary and revolutionary design. Next week students will continue to practice their 3D CAD modelling skills.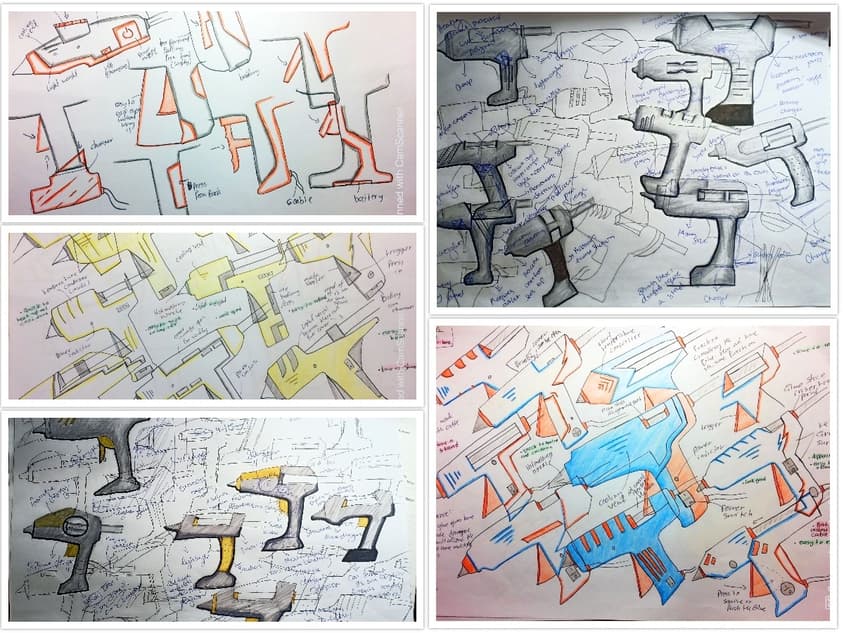 Year 7: Have been revising some Drama Techniques and Strategies, reminding themselves of the different Stage formats and stage directions and are doing some creative script work to finish the term.
Year 8: Have been exploring characterisation along with writing and performing monologues along with undertaking some final revision on Drama Techniques to complete the term.
Year 9: Are working on creating presentations on different theatre practitioners and styles of performance. Using an array of research methods to make their presentations interesting for an audience.
Year 11: Have completed their Drama GCSE course. Well Done- I have thoroughly enjoyed working and creating with you all this year!
As we entered the penultimate week of term, the English Department (like many of our colleagues) were engaged in virtual parent-teacher conferences. It is always nice to share good news stories with parents. Many families were very grateful for this opportunity to talk about the excellent progress their children have made in these challenging circumstances. However, that meant many of the 'normal' Zoom lessons were replaced by tasks set on the Canvas platform. Nevertheless, our students were also engaged in diary-writing, creative writing, exam preparation and language practice.
Year 7:
7-1/7-2 - To find out about earning a living on the coast of the Horn of Africa.
7-3/7-4 To explore salt mining in Ethiopia
Year 8:
8-1/8-2 – to consolidate learning of the Russia topic
8-3/8-4 – To look at what makes European Russia different from Asian Russia
Year 9:
9-1 – to learn about the environmental issues in China
9-2/9-3 – to learn about where all the people live in Asia
Year 10:
LO: to learn about why coastal management is needed in Sri Lanka
LO: to learn about the different techniques used to protect the coast in Sri Lanka
Year 7:
Examine why King Charles I, son of James I, had become so unpopular.
Compare the two sides fighting the English Civil War.
Define the term 'civil war'.
Year 8:
Describe what jail was like in the nineteenth century and how reformers like Howard and Fry changed this.
Identify patterns of change and continuity in the nineteenth century.
Analyse whether the treatment of criminals became more civilized.
Year 9:
Understand the methods and activities of Martin Luther King.
Understand the reasons for the impact of the 'Dream' speech.
Year 10:
Understand why the Soviet Union invaded Czechoslovakia
Understand the impact of the Prague Spring on international relations
Understand the impact of the growth of nuclear weapons on East–West relations
Understand why both the USSR and USA wanted to limit the growth of nuclear weapons
Understand the details of the various agreements in the 1960s
Year 7:
Lesson 1: More Probability 16b-pg294 - Use vocabulary and ideas of probability (L5) • Identify all the possible outcomes of an event (L5)
Theoretical Probability 16c-pg296 - Use vocabulary and ideas of probability (L5) and Identify all the possible outcomes of an event (L5)
Lesson 2: Experimental Probability 16d-pg298 - Estimate probabilities based on experimental data (L5)
Lesson 3: Sets 16e-pg300 - Enumerate sets and unions/intersections of sets systematically using Venn diagrams (L5)
Year 8:
Lesson 1: Chapter 16 - Kerboodle Formative and Summative Assessments
Lesson 2: Chapter 12 – CONSTRUCTIONS, Drawing Triangles 1 12a-pg212
Lesson 3: Chapter 12 – CONSTRUCTIONS, Drawing Triangles 2 12b-pg214
Year 9:
Lesson 1: Using SOHCAHTOA to find the length of a missing side in a right-angled triangle (when unknown is denominator)
Lesson 2: Use Sohcahtoa to calculate the missing angle of right-angle triangle
Lesson 3: Mixed questions to review finding sides and angles using sohcahtoa including worded problems.
Year 10:
Lesson 1: Volume and surface area of a Pyramid
Lesson 2: Volume and Surface area of a Cone
Lesson 3: Volume and Surface area of a Sphere
Year 11: Year 11 will be working with as level Transition work.
Lesson 1: Solving quadratic equation and sketching quadratic graphs
Lesson 2: Solving linear simultaneous equations and Solving linear and quadratic simultaneous equations
Spanish Update:
Year 7 Spanish will be describing others
Year 8 will be talking about their region
Year 9 will be writing about travelling in the past ten
Year 10 will be writing about the environment
Year 12 will be getting their final taster lessons on Spanish culture
French Update:
Year 7 will be learning about French culture
Year 8 will be writing about an audition they will do
Year 9 will be writing about their rights
Year 10 will be talking about the environment
Year 12 will be learning about the rich French culinary history
KS3: Students will collaborate with their peers to create their final arguments for the exciting conclusion of the Music Madness competition.
This week in secondary PE students have been learning about what happens to our body during physical activity and they have also been completing the pure power workout and earning either the bronze, silver, gold or platinum medal for their workout.
Our Year 10 GCSE PE students have been studying all about sports psychology and next week will learn about the importance of mental preparation before a sporting performance. Year 11 GCSE students are getting ready for the transition to 6th form and are learning about what the A level PE course entails and Mr. Parmar has been guiding them through the course components.
We hope you all have a wonderful and relaxed summer,
See you next year athletes!
Year 7:
Set 1 - Project learning
Set 2 - Project learning
Set 3 -Project learning
Set 4 - Key Topic review and project learning
Year 8 All: Project learning
Year 9:
Set 1 - Principles of IGCSE chemistry
Set 2 - Atomic structure
Set 3 - Principles of IGCSE chemistry
Year 10:
Set C & E Biology - Hormonal systems
Chemistry -
Physics Set C - We will be studying Gas laws
Physics Set E - Reviewing Gas Laws
Year 11: Sixth Form Induction