Congratulation to Dishane and Meenakshi our Head Boy and Head Girl for primary this year, who will be working very closely with the Student Council.
Our full Primary Student Council can be found below, well done to all the boys and girls for their nominations and good luck with your plans for this year.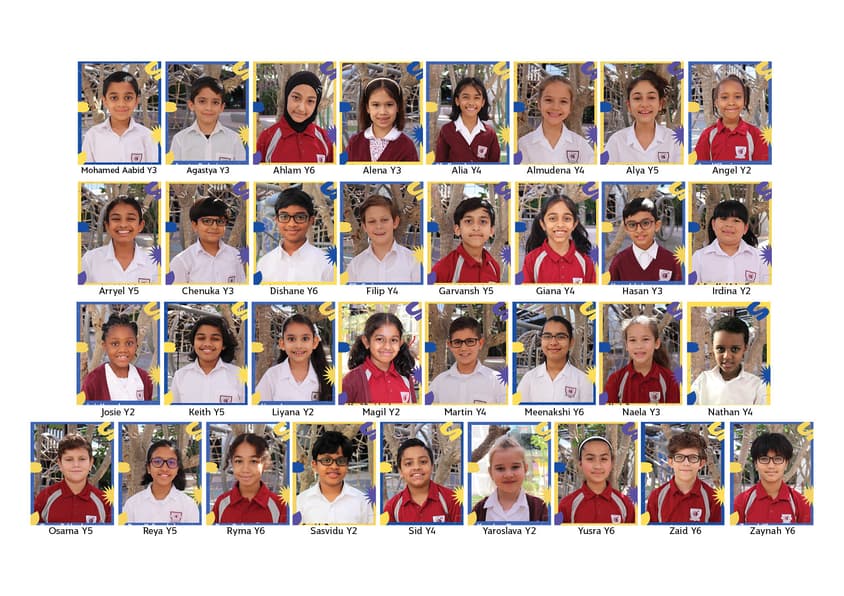 In Years 2 to 6, it has been challenging to arrange a Primary Student Council meeting as a suitable time hasn't been available. However, I did have the opportunity to go and speak to each class this week and they are all working on a questionnaire that has been produced, led by their respective Form Representative. As a school, it is important for us to listen to the views and opinions of our students. I explained that this was an opportunity for students to work together to perhaps influence some aspects of school life, programs run or school policies. Once each class has completed the survey, the responses will be collated and feedback will be shared with each Form Representative. They will then take this feedback and share this with their class. Early feedback from the survey shows that Primary students are just as keen as Secondary to see school life returning to a previous normalcy with talent shows, trips, interactive competitions and activities. When we return to school in the New Year we will work towards achieving some of these desired goals that students have suggested.
This week the Secondary Student Council held their termly meeting, which was chaired by the Head Boy, Clark Santana. Clark began with a recap of the minutes from the last meeting and feedback received from Mr. Liadlaw to the Head Boy and Head Girl. It addressed some of the concerns and questions that students had raised from the first meeting in term 1. Many of the questions related to the current restrictions, as students are keen to see the return of after school activities, inter house sports competitions and community work. The aim of the meeting was to start to establish the whole school and year group projects that the Student Council members could lead on. One project that students are keen to develop is a buddy system for new students to ensure that every starter has the same experience and feel welcomed. Other areas discussed were library services, eco-warrior projects and sports day, which we all hope will resume once restrictions relax. Again, the Form Representatives were extremely mature and have a true desire to improve the school for all students.
Mr. Chris Cundall
Assistant Principal - Head of Sixth Form and Designated Safeguarding Lead