What Parents Need to Know about Discord
Discord is a free app which allows users to communicate in real time via text, video or voice chat. Available on desktop and mobile devices, it was originally designed to help gamers cooperate – but has evolved into a more general networking platform for a range of online communities, discussing topics like TV series, music, Web3 and more. Discord is organised around closed groups, referred to as 'servers'. To join a server, users must be invited or provided with a unique link. It's a space for users to interact with friends, meet others with shared interests and collaborate in private online — but it's also a place where young people can be exposed to risks if the right precautions aren't taken. In the guide, you'll find tips on a number of potential risks such as cyberbullying, predators and inappropriate content.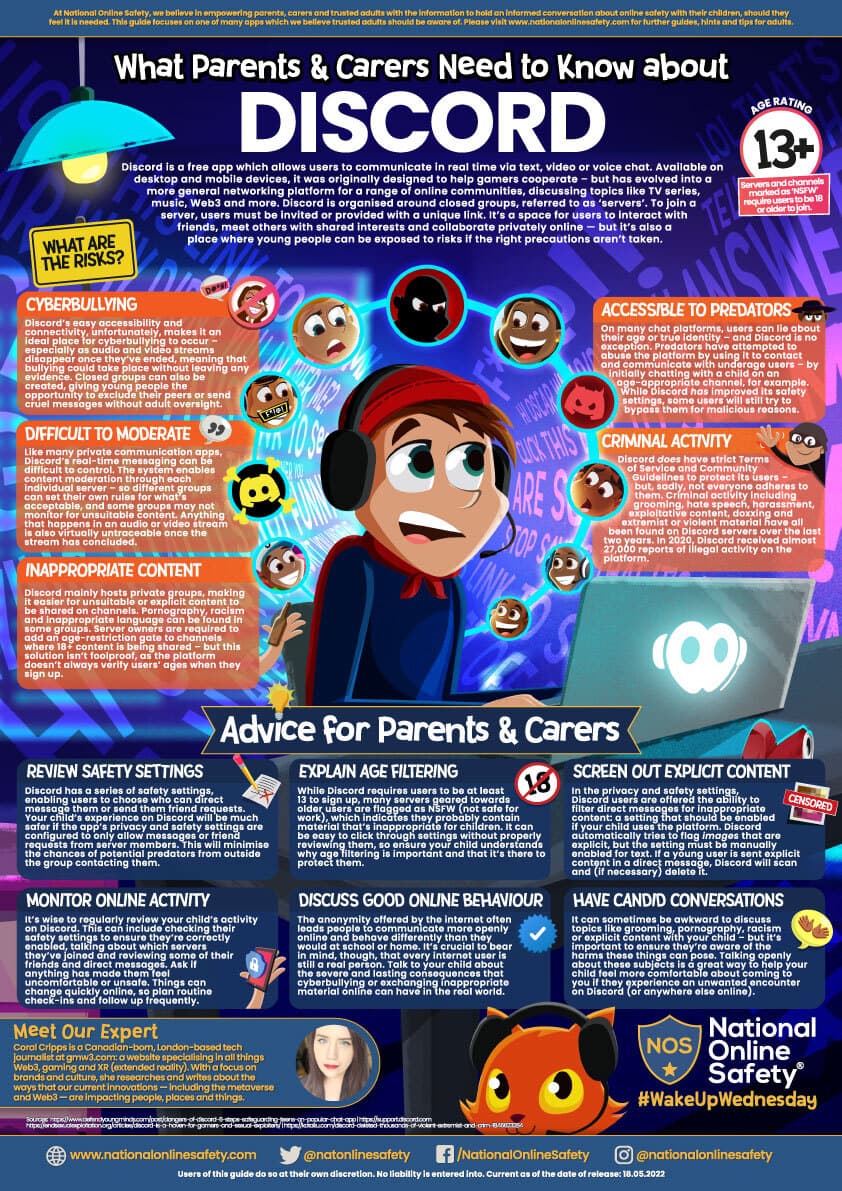 What Parents Need to Know about Cross-Platform Sharing of Inappropriate Content
Creepy characters like Slender Man or Huggy Wuggy. Dangerous online challenges. Songs or videos that aren't suitable for youngsters. When things like these begin trending online, it can be difficult to prevent children accidently stumbling across them – especially if they use a range of platforms, like online games, social media, streaming sites or messaging apps. A trend can originate in one online space and rapidly spread to other platforms or via chat apps. The frightening Huggy Wuggy character, for instance, first emerged as part of a game on Steam; now there are parody songs on TikTok, videos on YouTube and more than 45,000 results for #huggywuggy on Instagram. In the guide, you'll find tips on a number of potential risks such as accidental exposure, inappropriate language and unsuitable videos.