What Parents and Students need to know about Internet Safety
What Parents Need to Know About Netflix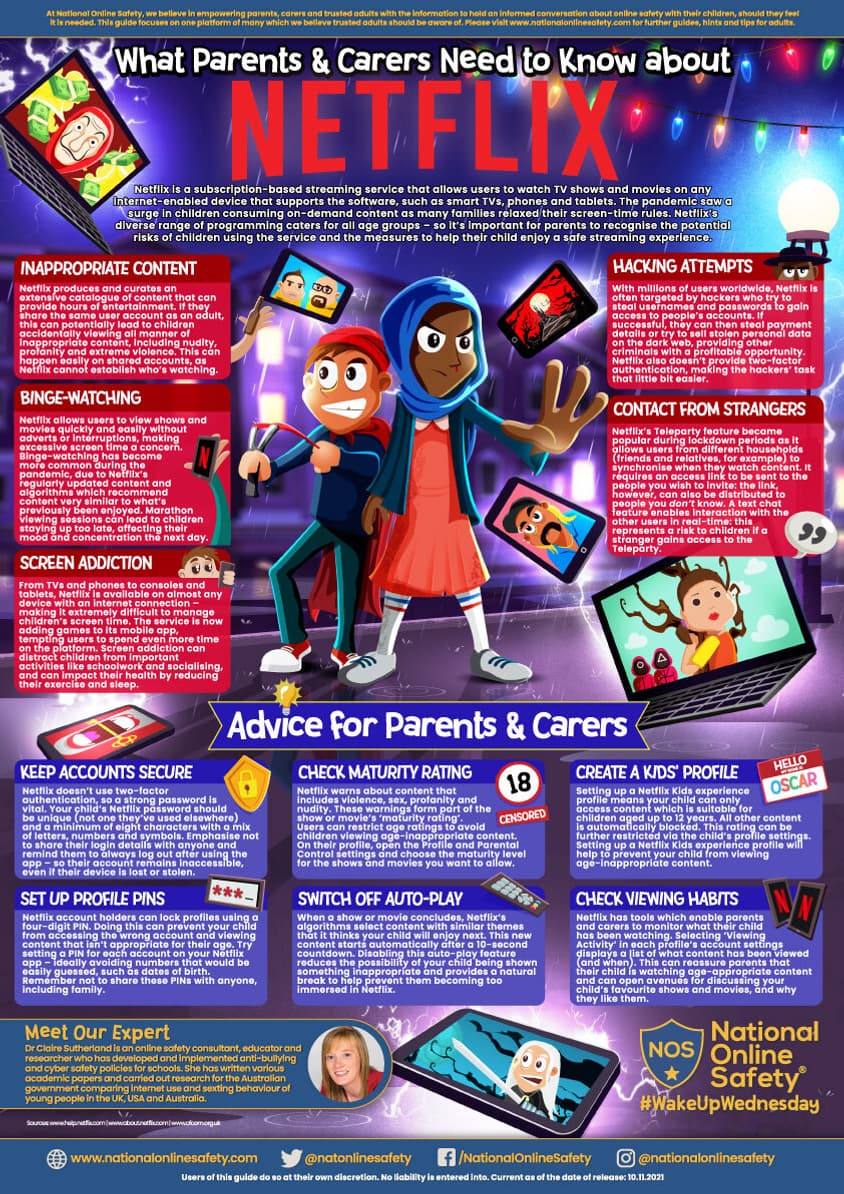 Netflix is a subscription-based streaming service that allows users to watch TV shows and movies on any internet-enabled device that supports the software, such as smart TVs, phones and tablets. The pandemic saw a surge in children consuming on-demand content as many families relaxed their screen-time rules. Netflix's diverse range of programming caters for all age groups – so it's important for parents to recognise the potential risks of children using the service and the measures to help their child enjoy a safe streaming experience.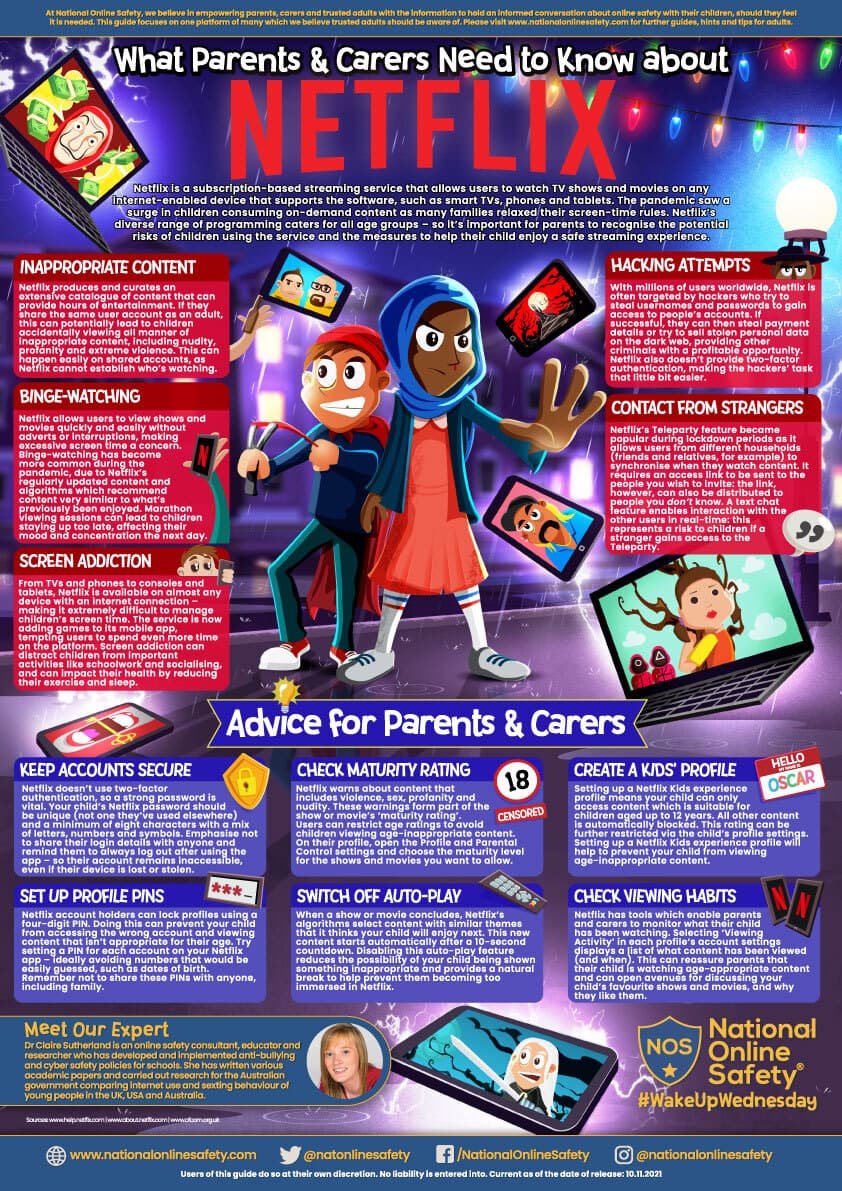 What Parents Need to Know About Squid Game
With themes of horror and violence, it's important for parents and carers to understand the potential risks posed to young audiences by the nine-episode Netflix-exclusive TV show, Squid Game. The series, rated 15+, is about a world where contestants who are deeply in debt play children's games in order to win cash prizes. The losers, however, are violently killed. The show's popularity has meant it has spread in various guises across online platforms, with a heightened risk of children and young people potentially viewing unsuitable content. That's why National Online Safety have created this guide to help parents and carers understand exactly what Squid Game is all about.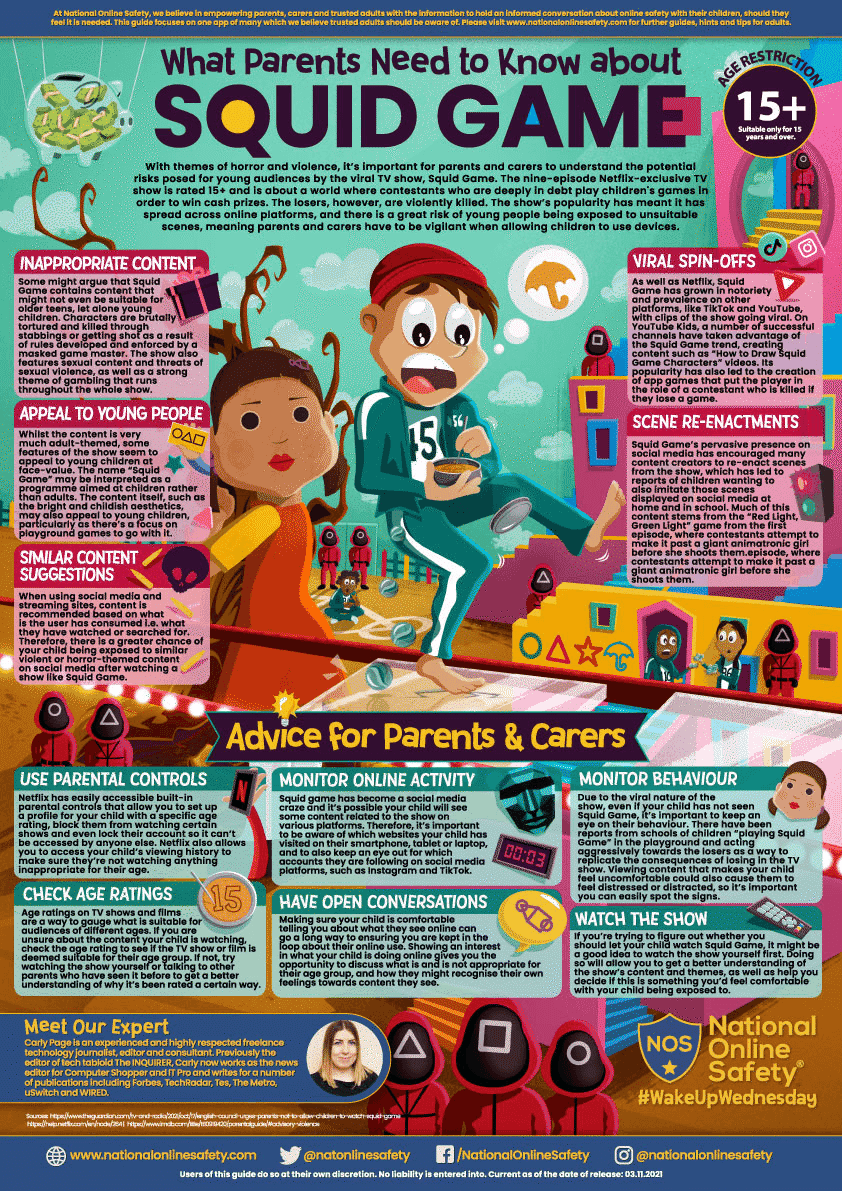 What Parents Need to Know About TikTok
TikTok is a video-sharing social media app which lets people create, view and download looping 15-second clips. Typically, these are videos of users lip-syncing and dancing to popular songs or soundbites (often for comic purposes), enhanced with filters, effects and text. Designed with young people in mind, TikTok skyrocketed in popularity in 2019 and has featured near the top of download charts ever since. It now has around 1 billion active users worldwide.