Qatar 2022 is already acknowledged as the best World Cup, ever. Several members of our school community participated in a variety of roles and their experience shows that this was a once-in-a-lifetime moment. Here are some of their memories.
Sadik (Y10) was chosen to be the ball carrier for the Brazil v. Croatia Quarter Final at Education City Stadium. This was a tremendous honour and Sadik, as a passionate football fan, was well aware of his responsibility and good fortune.  He was able to meet the players from both teams in the tunnel. He lined up with Thiago Silva and Luka Modric, he carried the ball for referee Mike Oliver and stood for the national anthems.
Sadik even managed a well-received joke about his and Fabinho's common Liverpool heritage. Fabinho was both surprised and amused to meet a fellow Scouser carrying the match ball.

Abdul Aziz (Y7) was involved in presenting dignitaries with gifts as they arrived at Al Bayt Stadium ahead of the Opening Ceremony.
James (Y3) was chosen as a Mascot for Denmark in their Qualifying Round match at Education City. He walked Danish defender Andreas Christiansen, who plays for Barcelona, on to the pitch. James was chosen because of his skill and love of football and he supported Denmark through the tournament, and especially his partner, Andreas Christiansen. He was given a full football kit and boots and a series of wonderful memories.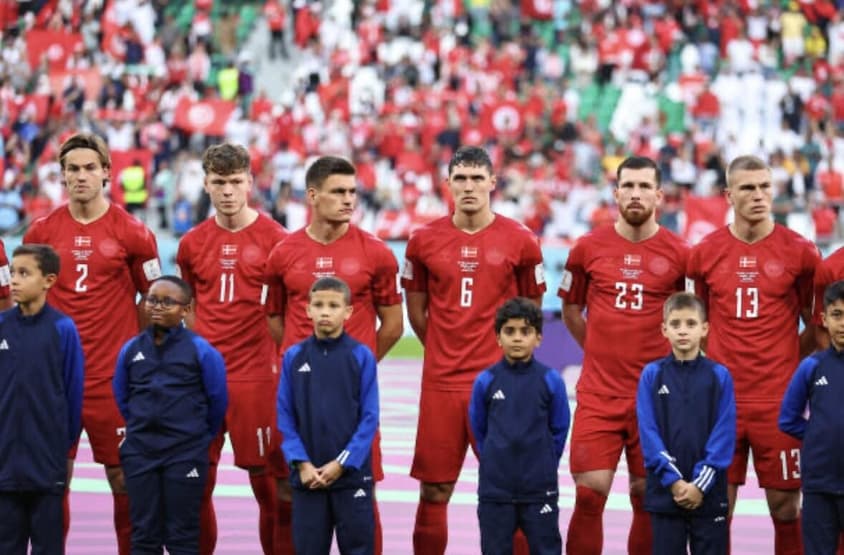 Myriam (Y7) was the mascot escort for Timothy Weah in the USA v Netherlands Round of 16 tie at Khalifa Stadium. She was very surprised when Timothy Weah bent down and took a small piece of grass and popped it in his mouth as he entered the pitch.
He was very nice to Myriam before the match, and he set up the USA's goal during the game, but Maryiam continued to support the Netherlands because her favourite player, Virgil Van Dyk hi-fived her before the match.
Having the opportunity to be a team mascot meant that you were seen around the world. It is truly something which our lucky students should and will treasure for the rest of their lives. Being in Qatar during the World Cup was a prime example of being in the right place, at the right time.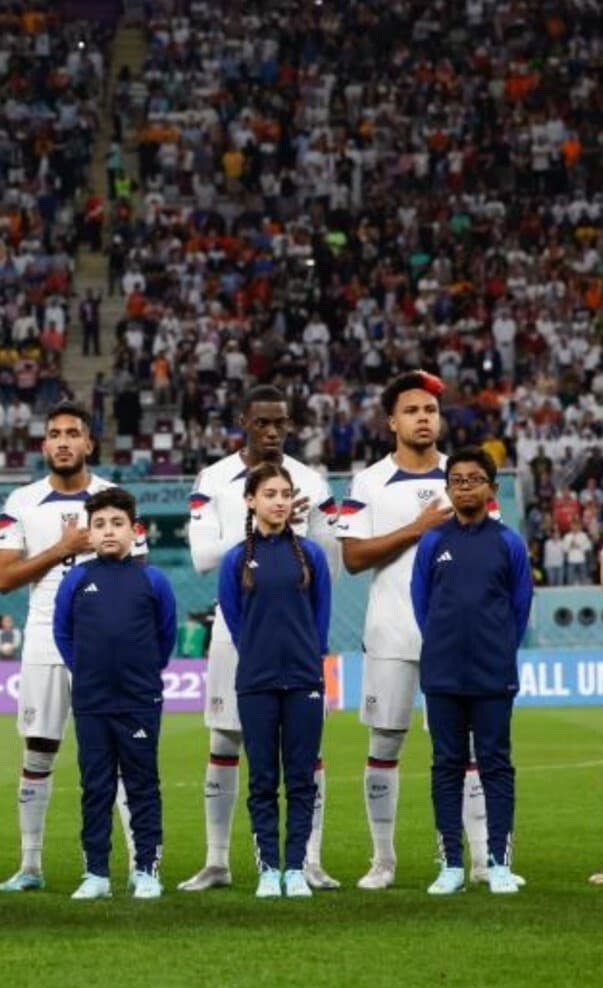 Adel (Y5) was the mascot for the Netherlands in the USA v Netherlands match. He walked on to the pitch and stood for the National Anthems with Dutch superstar Daley Blind (Bayern Munich). Adel made new friends with the other mascots and enjoyed meeting the players in the tunnel before the game, and holding hands to walk on to Khalifa Stadium pitch. To make it even better the Netherlands won, and Daley Blind scored!
Also on the pitch, but not in a game, was Shahid (Y13). Billions of viewers worldwide watched the fantastic Opening Ceremony from Al Bayt Stadium. Shahid was responsible for carrying the huge Mascot from France 98. He had to attend multiple rehearsals to choreograph the event. Between stints on the Al Bayt pitch he was in close proximity to Morgan Freeman and saw BTS superstar Jungkook in person.
The organisation of the World Cup was commended by everyone who attended. The volunteers and workers constituted an army of support staff and without them Messi would not have lifted the trophy. Everyone played their part.
Several of the school's Admin staff and students volunteered and served in a variety of roles through the month. Daris (Y13) was part of the stadium team, working with the public and supporting the security and administrative staff in Lusail Stadium. He worked 7 matches and thoroughly enjoyed the experience.
Connie (Primary TA) volunteered at Stadium 974. She worked in ticketing and fan liaison on long but fulfilling shifts. She was particularly impressed with the fans from Japan but the whole experience was exhilarating and something she never expected to be able to do in her life. Connie has been asked if she would be willing to take a similar role at the Women's World Cup in Australia and New Zealand later this year.
Jessica (Y8) was involved in supporting the Media Team before and after matches. She helped to arrange player interviews and was responsible for making supporting notes during the broadcast. This brought her into very close proximity with several players and she was able to meet Brazilian superstars Richarlison and Neymar Jr.
Our school Finance Manager, Marietta, volunteered at Al Bayt Stadium where she worked in fan liaison, primarily with fans with a special requirement, disability, the elderly or parents with very young children. She also worked with the general fan population and enjoyed the whole atmosphere. Also, at Al Bayt stadium was her administrative colleague, Gina, who volunteered for duty at multiple matches and loved the interaction with fans from all over the world.
At Al Thumama Stadium Nouraine (Administration) was dealing with ticket issues. She was the person who solved problems with Hayya and telephones and uploads and got fans into the match when they might otherwise have been defeated by technology. She also managed to fulfil duties inside the stadium and loved seeing Spain and Brazil in action.
Eduarda (Y12) and Sara (Y12) worked at the Arabian Village Fan Zone. They helped to set the venue up and worked afternoons as fans enjoyed the facility. Jade (Y13) worked at the Laeeb mascot experience for multiple games, interacting with fans and promoting Laeeb to the public. Although the shifts were long and the matches were many, the opportunities to see so many world class players at a world class event made it all worthwhile.
Many students in the school know our two dedicated IT specialists, Yasser and Sadiq. Both volunteered to work with the public and brought their well-known sense of patience and helpfulness to the role of fan liaison.
Our Head of Year 9, Mr Kelly, had a unique role at the World Cup. He was selected and trained to provide live commentary specifically for blind and visually impaired fans. This involved fans present in the stadium and online whose experience was improved with bespoke commentary. Mr Kelly commentated at several stadiums and had the good fortune to meet players and superstars, including Lionel Messi and Kaka. He was also able to catch up with his old Academy graduate from his time as a coach at Celtic FC, Harry Soutar, who represented Australia in the World Cup and was one of the rising stars of the tournament. They shared good memories together.
The school community is proud of everyone who participated in last month's world-class event. It was the experience of a lifetime and a great example of being in the right place at the right time. These are just a few snapshots from our school community. Well done to everyone who participated and made it happen.

Look who we are

We are the dreamers

We make it happen

'Cos we believe it

(Jungkook feat. Fahad Al Kabaisi)