Parent Teacher Student Association
The PTSA is an important body, which supports and develops a strong and active parent-teacher-student community and provides opportunities for parents to become involved in the life of the school. 
Families are active participants in school life and should feel welcomed, valued, and connected to each other, the staff and our school community. Together, we can continuously collaborate to support our student's learning and healthy development both at home and at school.
The PTSA committee consists of dedicated parents, teachers, staff and students who are interested in playing an active part in working together in the planning, organising and facilitating of school events.
We also have Parent Class Reps, which is a parent from each class that will liaise with other parents of the same class to help coordinate class contributions to school events and to welcome and assist new parents within the class.
Our parents are also involved in assisting to represent and support their communities in school. As a multi-national school, it is extremely beneficial to add new parents to our list of native speakers of different languages and to appoint a representative from each language to be a Parent Contact Rep. This position helps families from all countries feel included and welcome in our school by someone from their own country.
Application forms will be available to apply to join, one of these committees, on the website shortly.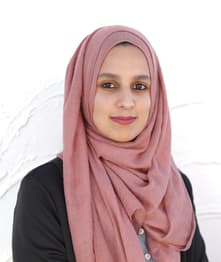 Salma Masira Khan Customer Experience Representative
I was born in Chicago, grew up in Jeddah Saudi Arabia and have been living in New Zealand for the past 13 years. I am a certified Project Manager by profession and completed my Bachelor of Business Administration in 2010 and a Post Graduate certification in Project Management in 2020. I am also a PRINCE2 practitioner. Programme Management practitioner and ICAgile Certified and was working with Auckland Council (Local Government) in New Zealand for the last 5 years and had the privilege to deliver many community and customer centric projects.

I have a passion for learning and greatly enjoy working with the community to support great outcomes which brought me to this role here at Oryx International School.
At Oryx, I aspire towards working and creating a highly engaged school and parent community, listen to feedback and contribute to making strategic improvements where possible.