What's #HelloYellow?
This year's #HelloYellow for Young Minds was all about showing young people they're not alone with their mental health. The idea was simply to wear yellow in support of Mental Health Week.
Everyone struggles with how they're feeling sometimes and it's normal to have ups and downs. This year might have felt a little more down than up due to Covid. But it's the little things that have got us through it - being back at school, chatting to friends who make you laugh, singing in the shower, a cup of hot chocolate, a great movie, just laughing because you can, a great teacher and school to go to every day.
Saying #HelloYellow today is a little thing we can do to make a BIG difference to young people's mental health. Because a little yellow goes a long way.
Tips to help your children retain positive mental health while online
Number 1: 12 Top Tips to Supporting Mental Wellbeing Through Nature Online and Offline
'Nature' is a superb choice as the theme of this year's Mental Health Awareness Week, as there's clear evidence that getting access to nature is excellent for our mental health. With Covid-19 restrictions beginning to ease, it's the perfect time of year to rediscover the natural world and give ourselves a calming, uplifting treat. You don't have to drag the family on a four-hour hike, either – just 10 minutes each day in the garden, in the local park or your nearest green space could really help. Here are 12 suggestions for ways you can benefit from nature … both online and off. #MentalHealth #WorldMentalHealthDay #OnlineSafety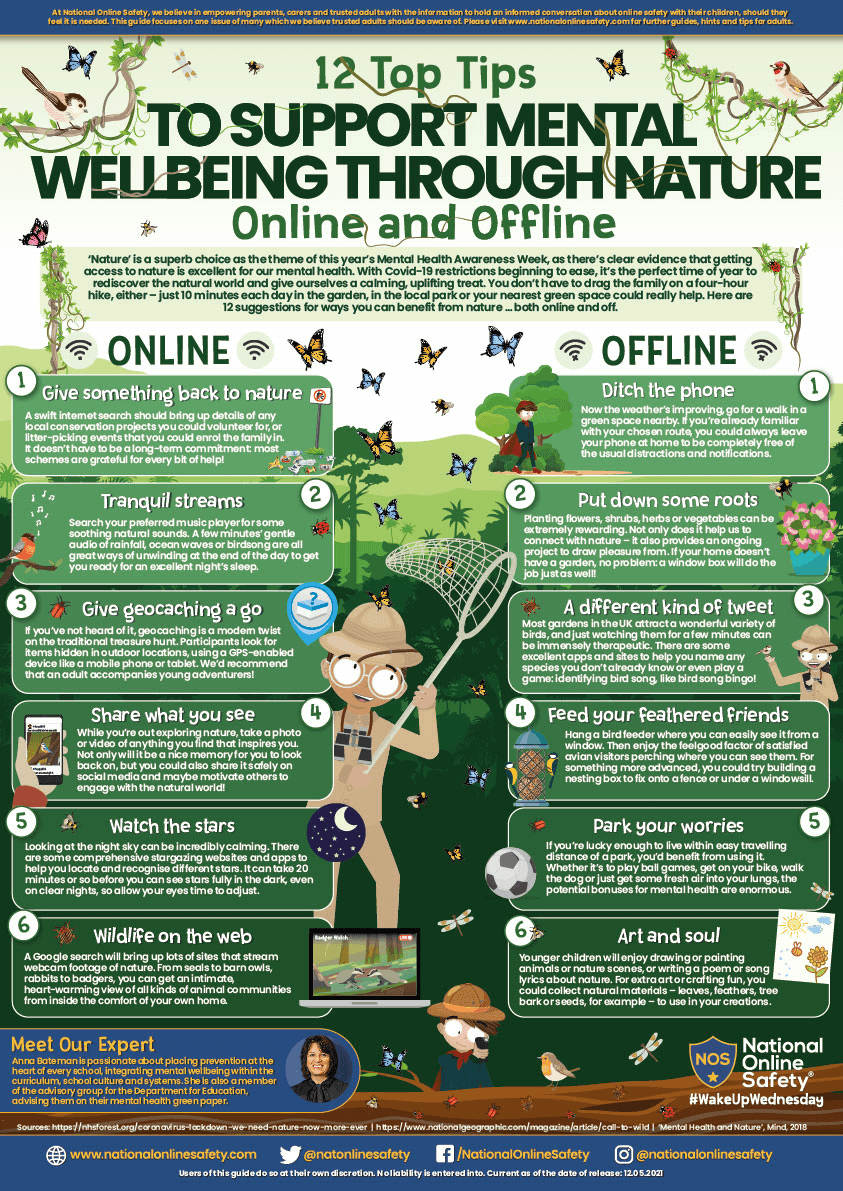 Number 2: Supporting Children's Mental Health: 10 Conversation Starters for Parents Online Safety Guide
Talking about mental health to children is sometimes hard. To the point that we can put off raising the subject, not wanting to unearth problems or raise overwhelming subjects that we perceive our child is too young or not ready for. But rather than keeping children in the dark, this guide is designed to help you confidently talk about mental health, so they feel comfortable talking about their own worries and end any stigma before it begins. #MentalHealth #WorldMentalHealthDay #OnlineSafety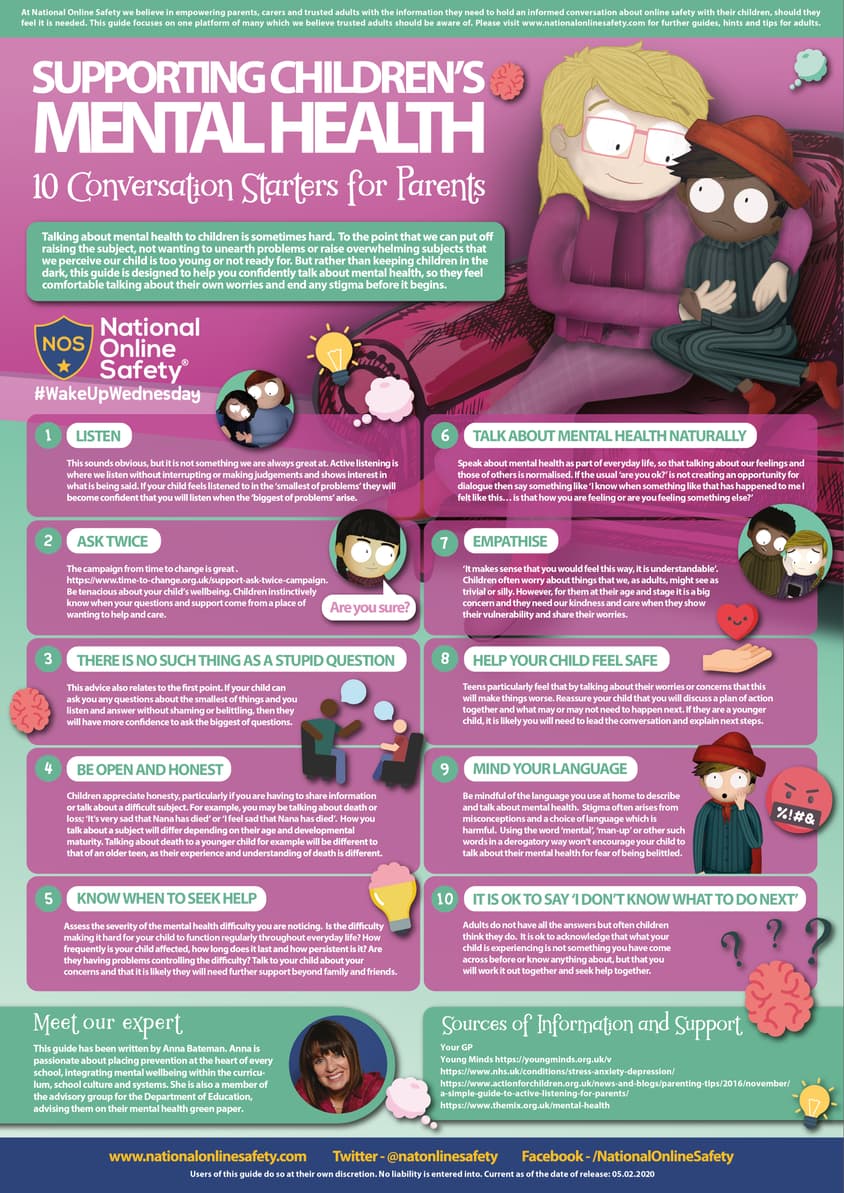 Number 3: What Parents Need to Know About Social Media & Mental Health; The Positive and Negative Impacts
Social Media is often scrutinised as having a negative impact on children's mental health. Children and young people are now growing up in a technology dominated world, and social media plays a major role in their social lives. This balanced guide focuses at both the positive and negative impacts that social media can bring to young people and their mental health. #MentalHealth #WorldMentalHealthDay #OnlineSafety